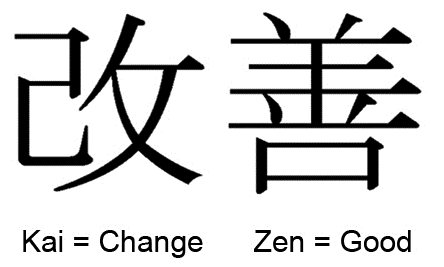 A Guide to Making Your Kaizen Event a Success
The term "kaizen event" is well known throughout both manufacturing and service organizations. These events are often led by consultants or other experts that are well versed in the application of lean concepts. The following is a brief summary of the steps required to perform a successful kaizen event. The term Kai means reform, change, modify, mend, renew, examine, inspect, search, or to take apart. Zen means good, goodness, right, virtue, or to make good. While continuous improvement typically results in incremental changes over time, a kaizen event provides rapid breakthrough results in a short period of time. In a kaizen event, a group of people come together to concentrate on improving one specific process and to create real change in five days or less. A kaizen event is a good way to get instant, long-lasting results that add value or eliminate waste.
Get your FREE White Paper here!
* These fields are required.