Investigations and CAPA Training
INVESTIGATIONS AND CAPA COURSE OVERVIEW: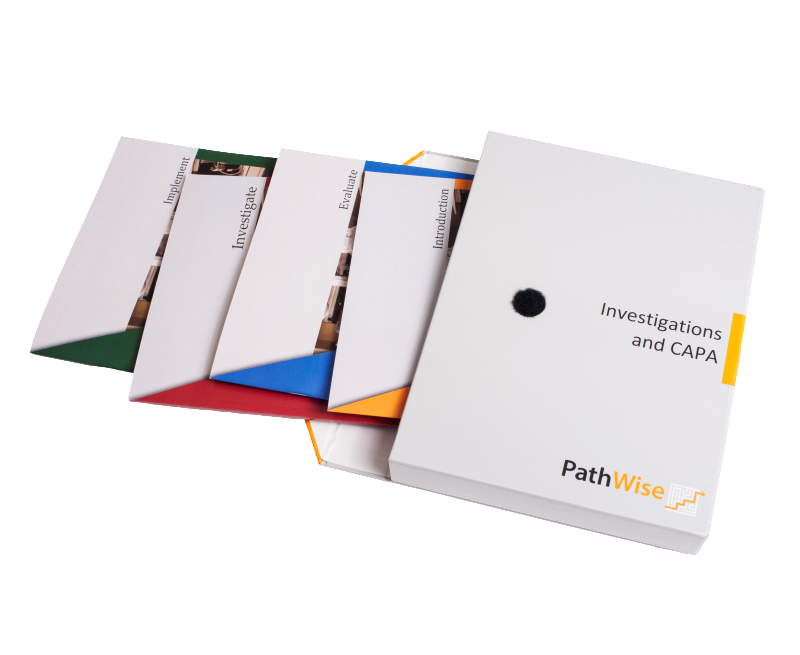 Investigations and CAPA is continually the top 483 observation made by the FDA each year. For Medical Devices the FDA cites 21 CFR 800.100, where "procedures for corrective and preventive actions have not been established." For Drugs, the FDA cites 21 CFR 211.192, where there is a "failure to view investigations." The PathWise Investigations and CAPA training course is designed to meet the requirements mandated by world regulatory bodies.
The CAPA training helps you investigate problems in a quality system. We use an interactive approach to show how to effectively apply risk-based methodology throughout the investigation process. As a result, course attendees will be ready when problems occur, and ready to prevent future problems. Specifically, we focus on how you identify issues. Additionally, we instruct how to assess and prioritize these issues, or non-conformances. Finally, we cover how to investigate to root cause, and implement corrective and/or preventive actions.  Ultimately, our investigations and CAPA course will reduce repeat CAPAs, and improve root cause identification.

LEARNING OBJECTIVES FOR INVESTIGATIONS AND CAPA TRAINING:
The PathWise Investigations and CAPA training course covers four modules. These modules explore the following learning objectives:
INTRODUCTION
Identify and distinguish between a correction, corrective action and preventive action.
Identify regulatory requirements for Investigations and CAPA
EVALUATE
Write effective problem statements
Conduct Risk Analysis and assess impact
Understand and use techniques for interviewing
INVESTIGATE
Gather specifics
Conduct root cause analysis.

Systematically find cause(s)
Establish causal relationships
Use quality tools: 5 Whys, Fishbone, IS/IS NOT

Identify a process to verify root cause
IMPLEMENT
Identify a process to implement corrective/preventive actions.
Understand project management tools available
Write a strong Corrective/Preventive Action
Understand effectiveness check and verification requirements
Manage and track actions in implementation
These topics covered will have a strong impact on the success of your organization. They are thoroughly covered, to ensure the best Investigations and CAPA training. Our training is highly interactive, with engaging activities, and case studies, to ensure participants understand the concepts.
HIGH IMPACT TOPICS

How to gather specifics to support an investigation.
How to assess impact to process and product.
How to check effectiveness of solutions implemented.
BENEFITS
Reduce repeat investigations
Improve root cause identification.
Shorten investigation cycle time.
Identify most effective actions.
INVESTIGATIONS/CAPA TRAINING ATTENDEES
Investigations and CAPA is appropriate for individuals in biomedical, pharmaceutical, medical device or biologics. Specifically, for those who are regularly called upon to resolve problems. Additionally, those whose input would aid in preventing problems.
Examples include investigators, laboratory functions, QA/RA functions, managers, manufacturing supervisors,
CBT Introduction- One Hour pre-work before arriving in classroom.
Instructor Led training- Two Days interactive instruction.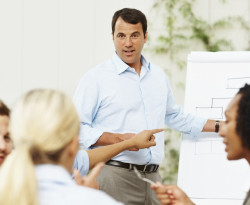 The most cost effective training option is to have PathWise come to your location. We have trainers across the globe, covering almost every continent!
To schedule a course at your site fill out the form below and a PathWise representative will get back with you shortly!
* These fields are required.
Chose from these options:
COMPUTER BASED TRAINING
WEBINARS
ADDITIONAL INSTRUCTOR LED TRAINING COURSES

We understand that training is essential to achieve and maintain a compliant, effective and efficient quality system. As a result, 90% of our courses are taught on-site at our client's locations.  For individuals and organizations in need of training but unable to make an on-site training commitment, we offer many of our courses as events at a variety of locations across the globe.
View the PathWise Events page to find out about our options for a public workshop.
I have been doing CAPA's for 19 years, but never like this – great tools and presentation to help understand processes better to take back and add to our company's process.
After receiving training through PathWise, we certainly see a general improvement in our CAPA process, including Root Cause Analysis and Documentation..There is also a reduction in the number of open CAPAs, resulting in less people being involved and less pressure for our organization.
Yes, I would refer this course to others as I have learned new tools from this course. These tools will help us improve our investigations and CAPA. The course material was easy to understand. The joint approach to the activities performed will also help develop positive relationships with co-workers.