Effective Meeting Management
EFFECTIVE MEETING MANAGEMENT TRAINING COURSE OVERVIEW: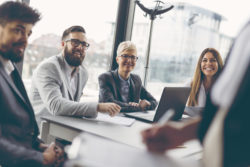 This web based training module focuses on planning and executing effective meetings in your organization. This two part training discusses why meetings are important, what roles are involved, how to best plan for meetings, and how to overcome challenges that may arise.  Effective meeting management training will help ensure business resources of time and human capital are used in the most effective and efficient way. Training is done through epath, the PathWise online learning management system. ePath is targeted knowledge based learning done on the web.  Our knowledge-based web based training focuses on terms, and definitions.
Effective Meeting Managment training will ensure attendees can:
Learn more effective ways to have meetings
Discuss key roles and behaviors in meetings
Learn various types and methods of meetings, and when to apply them
Learn fundamental meeting processes
Know the role of technology and how best to use it to your advantage
Ensure most effective meeting objectives.
Optimize productivity and training time.
Flexible mobile learning using a desktop, laptop, tablet or mobile device.
Fulfill new hire and annual training requirements.
Effective meeting management training is taught as an e-learning course. It can be taken through our online learning management system, ePath, on a desktop, phone, or tablet.
Effective meeting management training is appropriate for all employees involved in leading or attending meetings in your organization.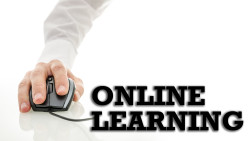 Consistent training across the organization is key to a successful organization.
For group and corporate rates for our Web Based Training, please fill out the form below, and a PathWise representative will be in touch!
* These fields are required.
Looking to increase your individual knowledge about combination products?

ePath Log In
Already have access to ePath? Log in here to continue your online learning experience!