Inspection Readiness Training
INSPECTION READINESS TRAINING OVERVIEW:
The PathWise Inspection Readiness Training course takes the participant step-by-step through the entire inspection process. The training describes various types of inspections. Participants will leave with an understanding of the full inspection process, their role, and others roles in that process, and specific steps for preparing and managing the audit.
Inspection Readiness Course participants will gain a thorough understanding of the following:
The purpose and types of FDA inspections
The Regulatory Requirements and Guidelines relevant to inspections
FDA Inspection boundaries for: pictures, sample collection, quality system review
The proper way to interact with an FDA investigator
FDA Audit terminology
Effective personnel management during the inspection: Contact Team, "Go For" Team, Tour Leads
Developing tour routes
 Identify and organizing conference rooms for audit interviews
HIGH IMPACT TOPICS COVERED:
FDA Audit terminology
Effective personnel management during the inspection
Tour route development
BENEFITS:
Organized approach to inspections
Prepared personnel
Inspection success
This course is appropriate for individuals who manage Operations, QA, Engineering, Maintenance, or Laboratories, as well as anyone who may be inspected by a regulatory body.
The course is conducted by PathWise facilitators or by certified client instructors. Our facilitators have extensive backgrounds in third party inspection readiness and quality system management.
Inspection readiness is a two day instructor led course.
Inspection Readiness 2 day training is worth 1.5 credits.
PathWise is accredited by the International Association for Continuing Education and Training (IACET).  PathWise complies with the ANSI/IACET Standard, which is recognized internationally as a standard of excellence in instructional practices. As a result of this accreditation, PathWise is accredited to issue the IACET CEU.
The most cost effective training option is to have PathWise come to your location. We have trainers across the globe, and trained in 14 different countries in 2015 alone, covering almost every continent!
To schedule a course at your site fill out the form below and a PathWise representative will get back with you shortly!
* These fields are required.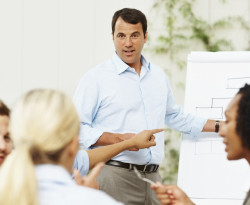 We understand that training is essential to achieve and maintain a compliant, effective and efficient quality system, which is why 90% of our courses are taught on-site at our client's locations.  For individuals and organizations in need of training but unable to make an on-site training commitment, we offer many of our courses as events at a variety of locations across the globe.
View the PathWise Events page to find out about our options for a public workshop.