LEAD AUDITOR TRAINING COURSE OVERVIEW:
The PathWise Lead Auditor training course is designed to support your organization by developing auditors internally, to improve the skill set of your key personnel.  This course uses an interactive approach to show you how to conduct audits within your organization, or at third-party sites. Specifically, we focus on the key tasks and behaviors to conduct a robust audit of processes, systems, regulations or guidances. Our training takes the learner through an overview of quality auditing, covering the planning of the audit, interviewing skills, and finally how to conduct, document, and report the audit. 
Participants of the Lead Auditor Training course will: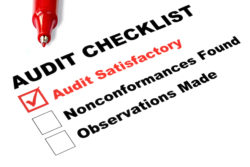 Define the purpose of an audit.
Evaluate the approach to an audit.
List key tasks in planning the audit.
List behaviors required to successfully perform an audit.
Apply tools to conduct a robust audit.
Document and classify findings.
Create a report detailing the audit outcome.
HIGH IMPACT TOPICS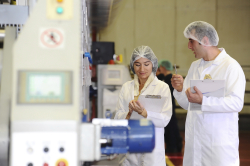 How to effectively plan an audit.
How the behavior of auditors impacts the success of an audit.
How audit results drive improvement within the organization.
BENEFITS
Perform a mock audit activity.
Measure compliance.
Develop skillset of key personnel.
Lead Auditor training is appropriate for individuals who are regularly called upon to participate in or lead audits. Examples include QA personnel, manufacturing personnel, laboratory functions, and Regulatory functions.
The Pathwise Lead Auditor Training course is a two day instructor led training.
Lead Auditor 2 day training is worth 1.5 credits.
PathWise is accredited by the International Association for Continuing Education and Training (IACET).  PathWise complies with the ANSI/IACET Standard, which is recognized internationally as a standard of excellence in instructional practices. As a result of this accreditation, PathWise is accredited to issue the IACET CEU.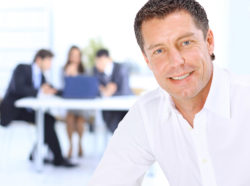 The most cost effective training option is to have PathWise come to your location. We have trainers across the globe, and trained in 14 different countries in 2015 alone, covering almost every continent!
To schedule a course at your site fill out the form below and a PathWise representative will get back with you shortly!
* These fields are required.


We understand that training is essential to achieve and maintain a compliant, effective and efficient quality system. As a result, 90% of our courses are taught on-site at our client's locations.  For individuals and organizations in need of training but unable to make an on-site training commitment, we offer many of our courses as events at a variety of locations across the globe.
View the PathWise Events page to find out about our options for a public workshop.